There are various soybean productions in Taiwan. The first you learn is probably stinky tofu. Though it's must-try street food in Taiwan, a lot of foreigners are freaked out by the smell of fermentation. If you don't like stinky tofu, how about trying dried tofu?
You may also like: 2020 Taiwan Braised Pork Rice Festival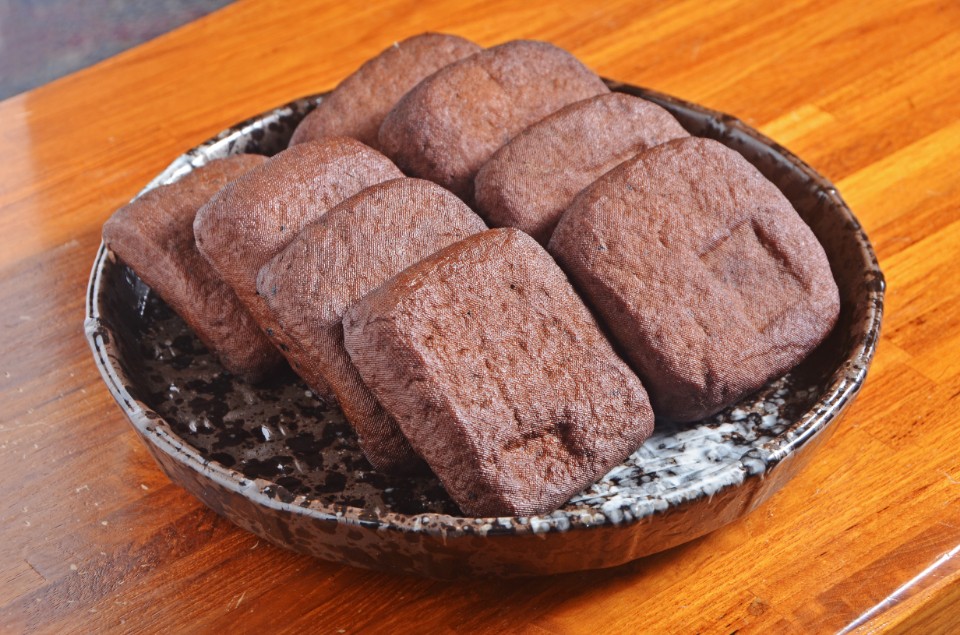 Dried Tofu is a traditional food. In the process of making dried tofu, it is the tofu added with salt, fennel, pepper, aniseed, dried ginger, and other seasonings, which are both tastes salty, fragrant and chewy. It is known as "vegetable ham". And it can be stored for a long time. It is a gourmet in every major Chinese cuisine.
You may also like: The flavor of the September Wind – Hsinchu Rice Noodle
The origin of dried tofu (bean curd) in Taiwan
In the late 19th century, an immigrant from mainland China, Lin-Rong, used his family technique to dye the dried tofu into black with charred cane-sugar and sold them along the street. Before he retired, he gave his secret recipe to his neighbor, who later founded a dried tofu shop, Wanli-Xiang.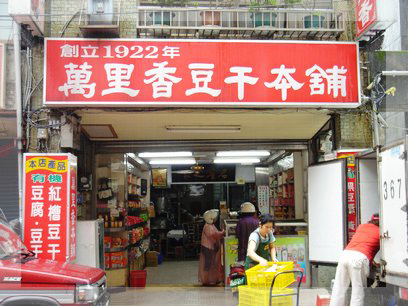 But according to the shop owner of Huang-Ri-Xiang, his grandmother was the first one to sell dried tofu. She used clear water from the wall to produce white dried tofu. To extend the preservation, she later added salt and brown sugar so the unique black dried tofu was created.
You may also like: The joy of Autumn! Xinpu Golden Persimmon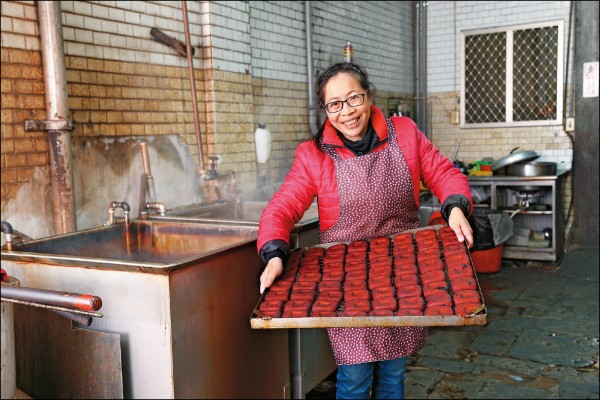 As the prosperity of the Daxi river declined, the local people started to seeking for other jobs in other counties. They settled down elsewhere with dried tofu. Gradually, dried tofu became more and more famous.
2020 Daxi Bean Curd (Dried Tofu) Festival
Date: 10/24-10/25, 10/31-11/01
Location: Daxi Zhong Zheng Park
Visitors can join the tofu feast and taste all the tofu-based cuisine and snacks. There will be cooks showing their culinary skills, maybe you can get some inspiration for your home dish. After tasting the tofu feast, remember to take a walk at Daxi Old Street.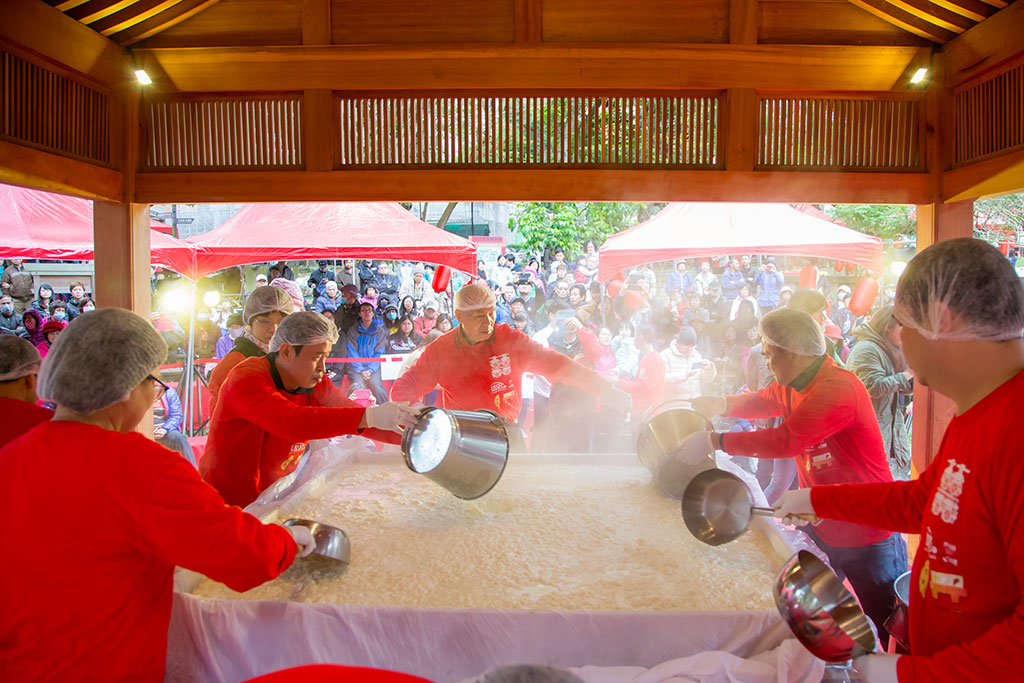 Daxi Old Street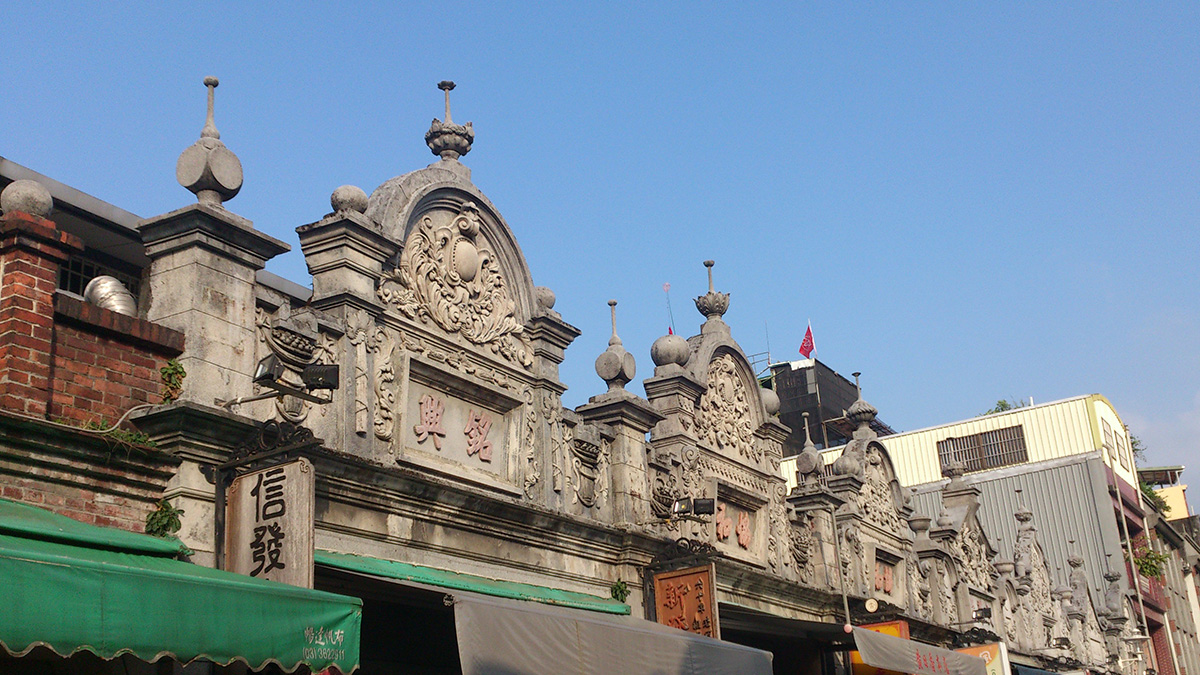 Daxi was the first place to be developed in Taoyuan. In the early days, the business people traveled to the Tamsui river through the Daxi river on sailing boats to sell merchandise to mainland China. Therefore, there were a lot of firms and shops in Daxi. The buildings were built in the popular Baroque style mixed with Southern Fujian features.
How long does dried tofu last?
It can be stored for up to 9 months after packaging and can be stored for one week in the refrigerator without packaging. If the tofu is dried and cooked, it can only be stored for one day. If the tofu is sour, it has deteriorated.