If you come to Hsinchu, you will be impressed by the meat-ball venders and rice-noodle stalls all along the streets. The dry, strong wind of September brings Hsinchu abundant products. Rice noodle is definitely one of the goods that you can't miss. Have you ever wonder how it's made?
You may also like: Hsinchu golden persimmon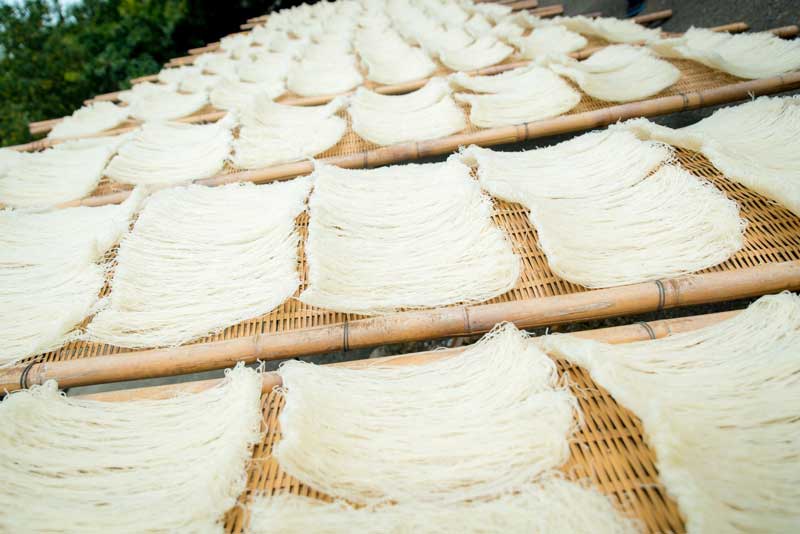 The hometown of Hsinchu rice noodles is located at Nanshi village. The history of making rice noodles in the village can be traced back to the Qing dynasty, around the early 18th century. During the most prosperous time, there were more than 100 families making rice noodles. The village is just next to a creek with abundant water, and the terrain of Hsinchu creates strong winds throughout the year, which are the perfect conditions for producing rice noodles.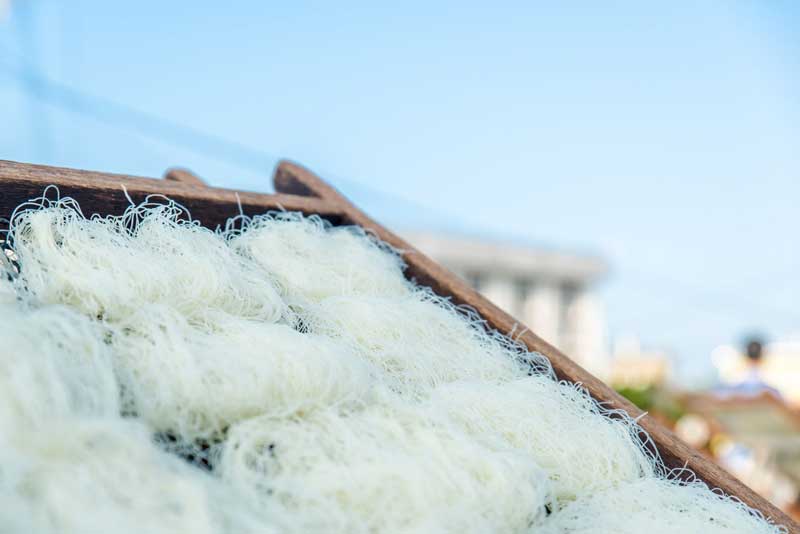 In addition, the Snow Mountains which block the water brought by the northeastern monsoon make the wind even stronger, drier, and colder. Rice noodle producing is an industry deeply relying on weather conditions, so the professions can predict the weather without reading the weather forecast. The best quality of the rice noodle is made between the Moon Festival and the Tomb Sweeping Festival.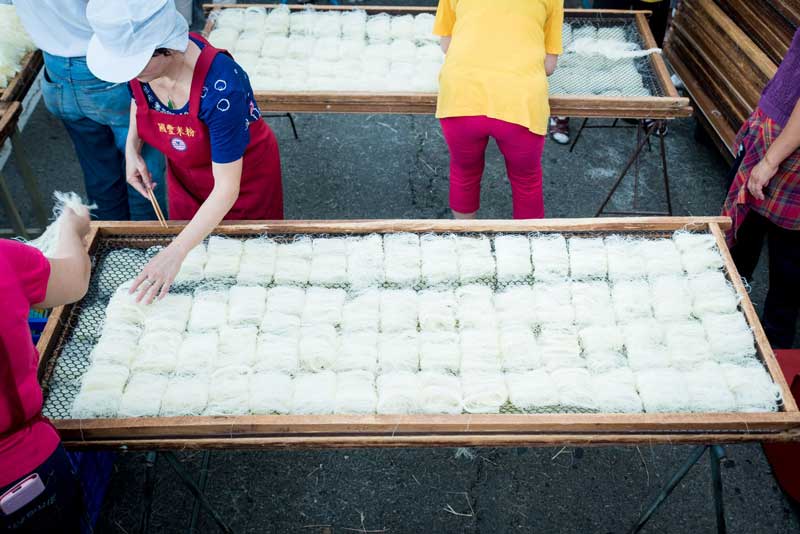 There is a saying of Hsinchu goes that" The good-quality wood should not be the beams of pig huts, and a young ladies should not marry the men of the rice noodle village" It's a long and complicated process to produce rice noodles. To earn more time for the noodles to be exposed to the sunlight, people have to wake up at 3 am., long before sunrise. The whole circuit includes grinding the rice into milk, shaping the noodles, steaming the noodles. After putting the noodles on bamboo shelves, the workers then carry the shelves to the open space around the creek to have the noodles exposed to the sunlight.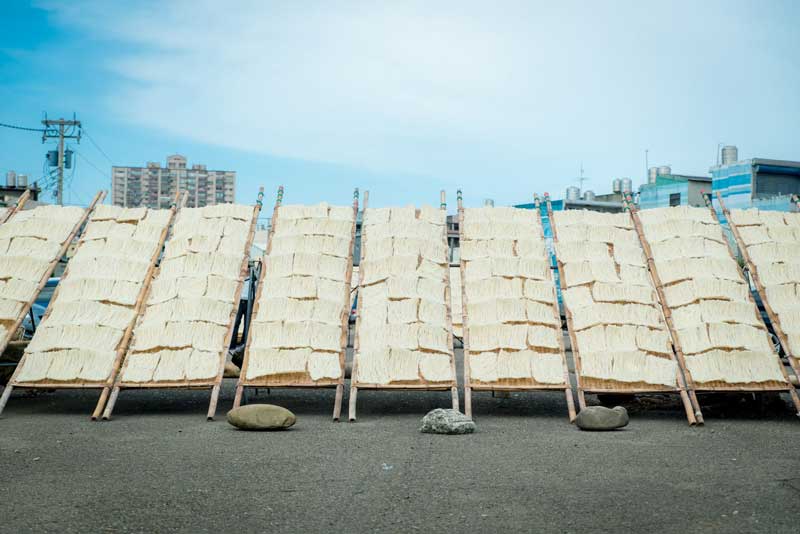 Instead of going back to bed, being chilled, and relax after the works, the workers still have to keep an eye on the weather in case of the sudden rain. Thanks to their efforts, people in Taiwan can enjoy the chewy, delicious rice noodles.
Some fun facts about rice noodles
For Taiwanese, rice noodle is a must-have on the offering tables during the Hungry Ghost Festival. The rice noodle factories are as busy as bees to produce the noodles and deliver the products. Rice noodles are an auspicious symbol of longevity because of the length. In ancient times, people imagined the rice noodle as a band so the wandering spirit can tie up the offering with the band to take out the foods. The shells of longan are their luggage, and the sugar cans are their shoulder pole.
*This article is reproduced and translated from Smile Taiwan.