In 2019, Pinglin was selected as one of the classic townships of Taiwan. Pinglin is not only famous for Baozhong tea and honey-scented black tea, but also features abundant ecological resource. Let's see how to have fun in Pinglin.
Pinglin- more than just a tea town
Pinglin is in a valley of the Snow Mountain Range. Before the National Freeway was built, people travel from Taipei to Yilan through Pinglin. Surrounded by mountains, the town is moist all year round. Because of the terrain, and the northeastern descent phenomenon caused by the northeastern monsoon, the land is home to a lot of species. The Feitsui Reservoir is just located in Pinglin. In other words, it's a water conservation area. It may seem that the development of Pinglin has fallen behind other towns for 30 years. However, ecological conservation has made a great process over the past 30 years.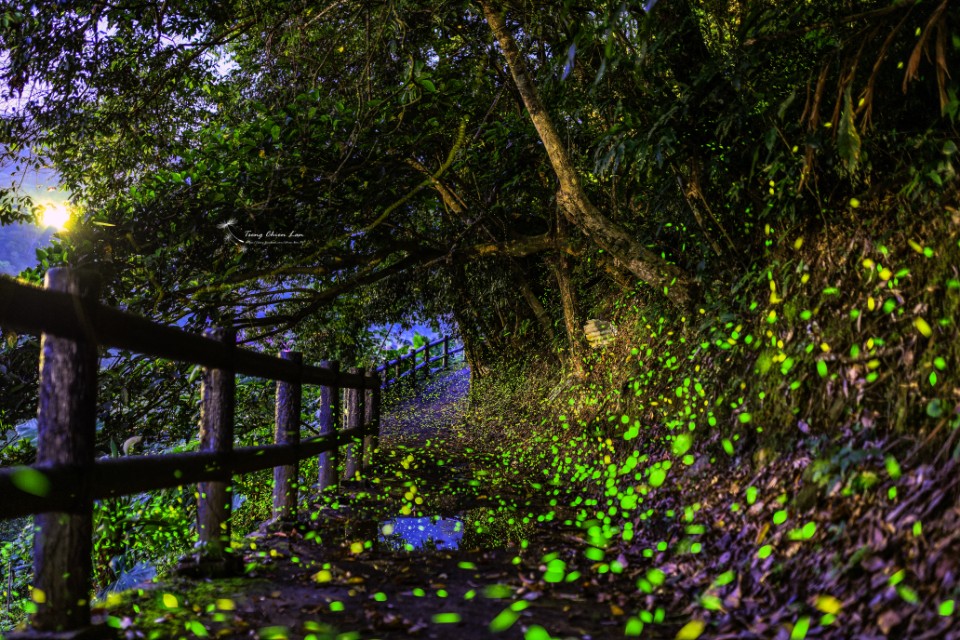 Every year since the last third of March, it's the season of fireflies. There are thousands of fireflies do their matching dance in the forest. People can spot fireflies where there's no light, from day to night.
Where to go?
Fish & Fern Trail: Fish & Fern Trail is only 1.2km long. It takes no more than 30 minutes to finish the trail, but there are more than 100 ferns on the way for you to identify. It has the highest diversity and density of ferns in Taiwan. The ferns that fall into your sight are relict plants, they have thrived on earth for more than hundreds of millions of years. You can imagine yourself being in a Jurassic jungle. The trail gently winds in the mountain. You can have an entertaining and educational family tour with your kids.
Pinglin tea museum: The tea culture palace is built in traditional Chinese Siheyuan, with a combination of modern architecture. In the museum, there are exhibitions about the Taiwanese tea industry& foreign tea culture and a classroom to practice tea ceremony.
What to eat at Pinglin Old Street?
Unlike some over-commercialized old streets, Pinglin Old Street still keeps a leisure pace. On the 200 meters long street, there are two houses more than 140 years old. The house was made from the stone of Beishi creek.
Old Street Tea Eggs
Most people use black tea to cook tea eggs, but in Pinglin, the tea eggs are cooked for 3 days with Baozhong tea. It's a unique taste exclusive in Pinglin.
Liang-hsin Steam Bun
At the vender, you can see colorful steam bun placed on the table for you to select. The colors are presented by the natural ingredients instead of artificial pigments. There's no water but soy milk added into the dough. A steam bun only costs 10 NTD regardless of the flavor.
Just Pinglin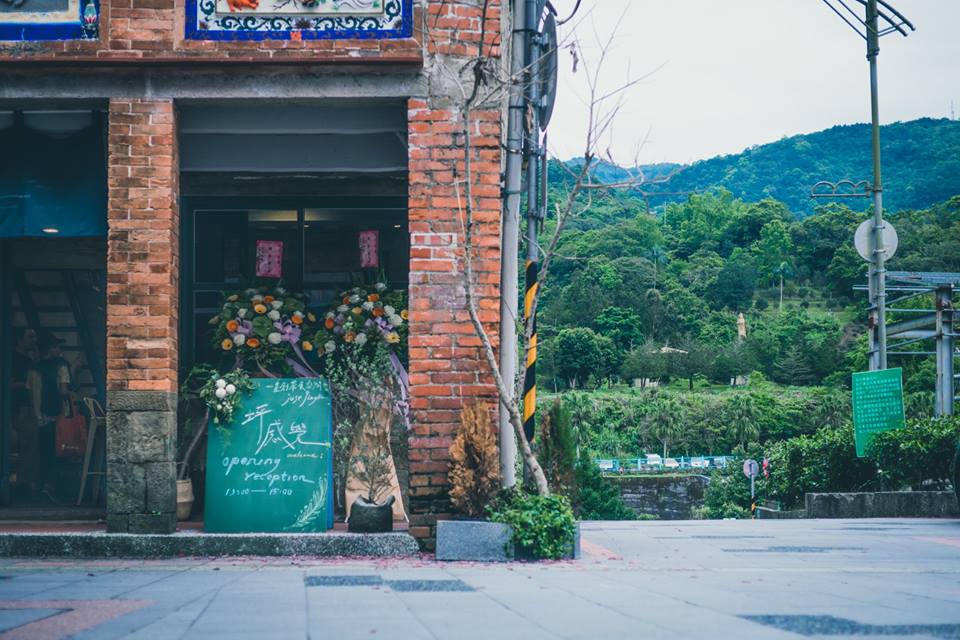 In 2019, a young couple reorganized the stone-built old house as a restaurant, serving seasonal combo and desserts. The cuisines also features Pinglin tea. The host of Just Pinglin use honey scented black tea braise pork; therefore the pork isn't greasy and have a tea fragrance. The side dishes are made with local grow vegetable. You can taste the freshness within every bite.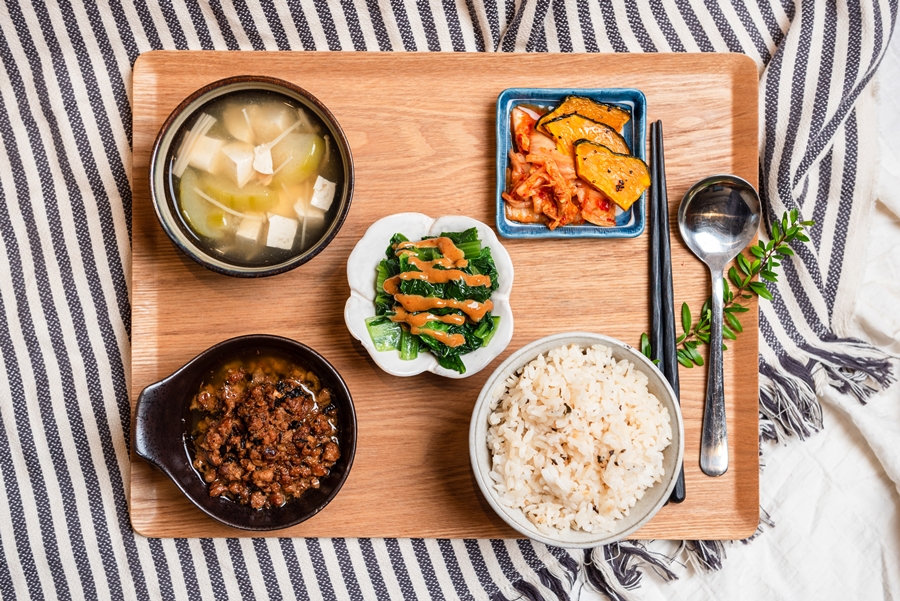 Don't forget to get yourself some snacks after meal. If you reckon yourself not a sweet tooth, don't worry. The fragrance of tea can perfectly balance the sweetness of dessert.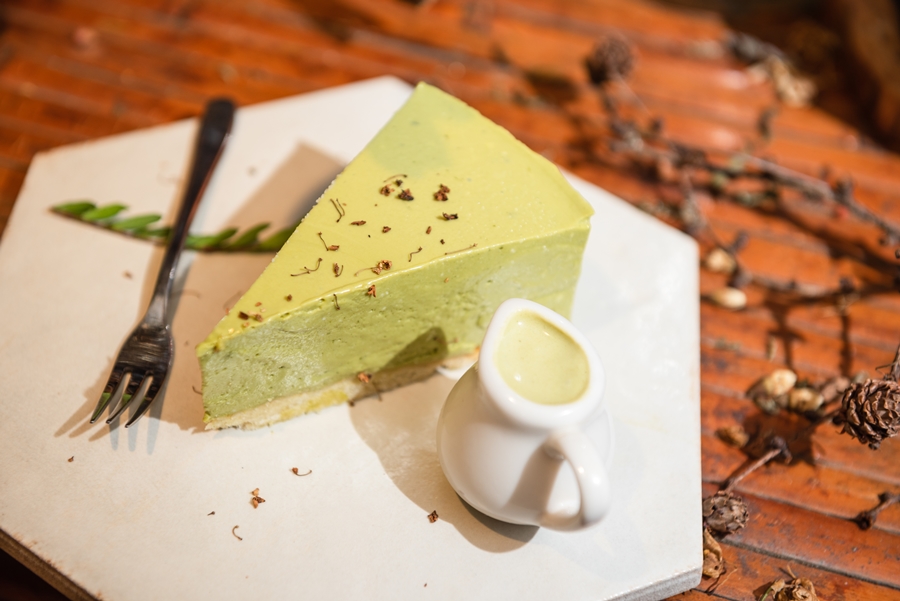 To explore other special township in Taiwan, you can read:
【Taiwan Food Tour】Discover Tofu and Its Variation at Shiding Old Street Around Taipei
【Taiwan Food Tour】The flavor of the September Wind – Hsinchu Rice Vermicelli (Rice Noodle)